Choose New File Browser from the File menu. A new file browser window will appear.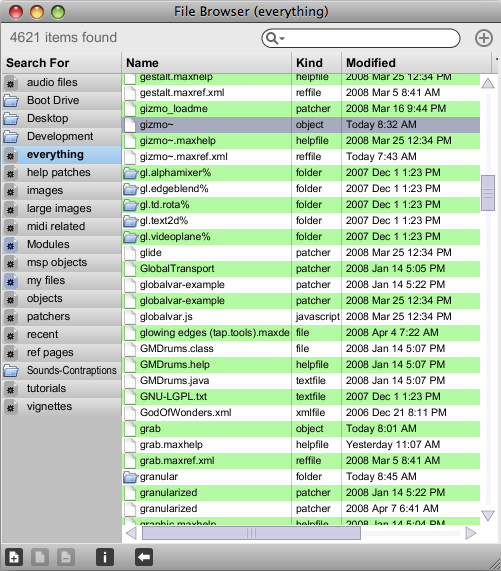 The file browser results pane shows files in the current query. Max keeps track of all the files in your search path in a database, and displays them based on queries. For example, the everything query shows all files. Other queries, such as audio files show only files of a certain type. There are three columns in the results pane, Name, Kind, and Modified. Click in the column header to sort files by that column. To resize a column, drag the divider between two columns.
On the left hand side of the file browser window, you will see a list of queries under the Search For column. To view any query, click on its name. The results pane will update with the all the files that match the query criteria. The query you are currently viewing is highlighted in light blue.